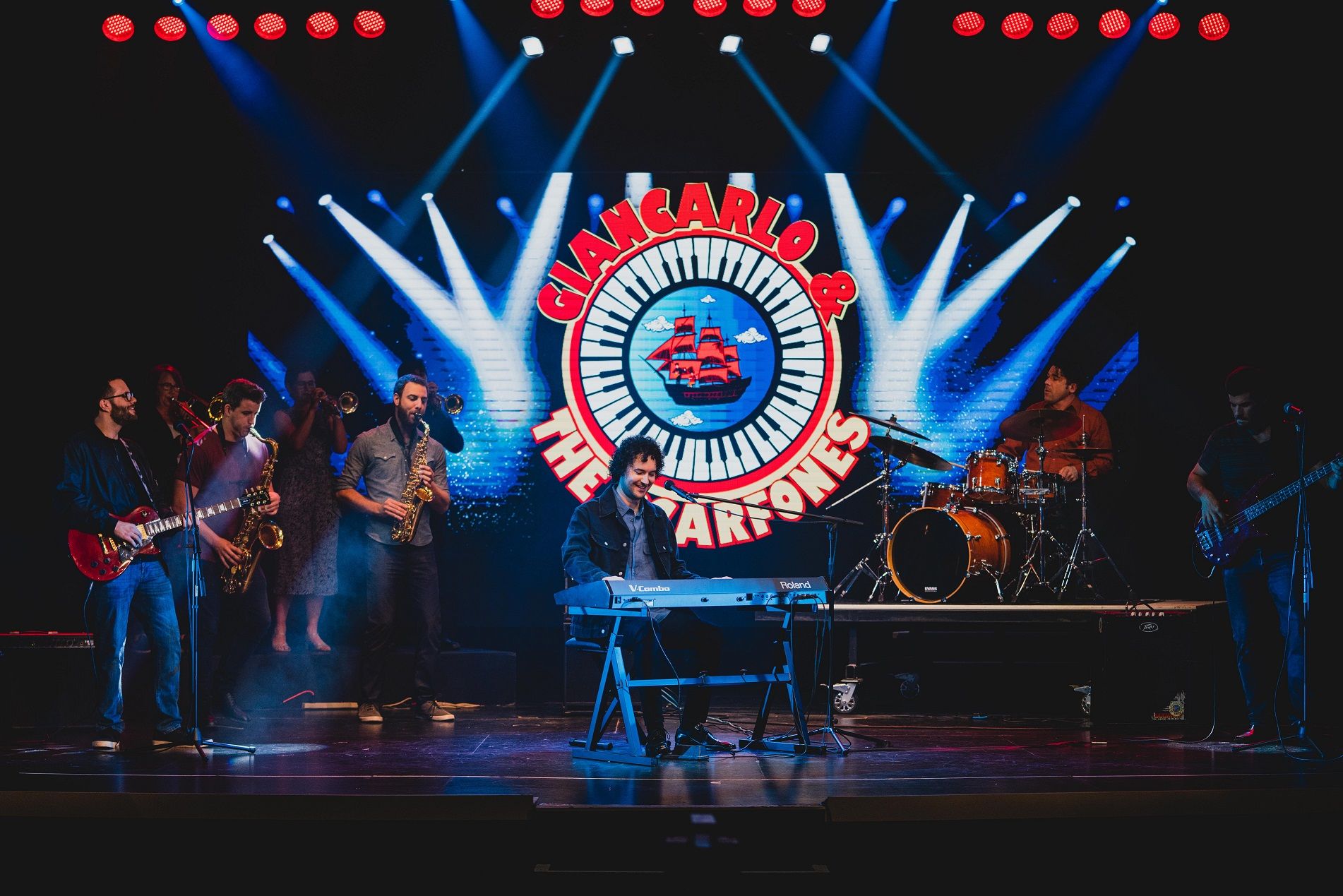 Winner at the 2019 Niagara Music Awards for "Best New Group", Giancarlo & The Scarfones' present a sonic experience that is equally exciting on their studio albums as it is live, complete with refreshing arrangements and unique improvisations.
This summer, Giancarlo & The Scarfones release their sophomore album, "Frame of Mind". "Frame of Mind" offers pop-inspired melodies driven by a kaleidoscope of instrumentation and musical styles reminiscent of contemporary soft rock and the days of AM Gold radio. The record will take listeners on a journey, and all are invited.
What started as a pop 70s cover band eventually became a sensation in the Niagara Region, when Giancarlo Feltrin returned from Berklee College of Music to reconvene with longtime bandmates the Scarfone brothers. Their exciting  sound gripped the Niagara music scene as they continued to play the music people wanted to hear - from The Bee Gees to Electric Light Orchestra to Steely Dan. With a rich tenor voice and background harmonies akin to  The Beach Boys, Giancarlo & The Scarfones were crafting something innovative yet nostalgic. And so, the band released their full length album, "CAROUSEL" winning two Niagara Music Awards as well as being voted "Best Band" in the Niagara Falls Readers' Choice Awards.  CAROUSEL represented the often-cyclical nature of music,  bands and life itself - there is momentum and change, but everything ultimately comes around.  CAROUSEL is  a mosaic of pop, jazz, folk, and blues. Songs like "Love Away", "Ticket to the West," and "Why" have resonated with  listeners and garnered the band an international following.